"But Blessed is the one who trusts in the Lord, whose confidence is in him,"
Jeremiah 17:7 (Bible verse of the year chosen by Peer Ministry)

September 24, 2021

Dear BA Families:
HAPPY BA HOMECOMING! BA Scholars and staff look forward to next week for all of our Homecoming Week festivities. In following tradition, our seniors will be away on Sunday and Monday at their Senior Retreat. This year, the seniors will go to Zumbrota for ropes courses, bonfires, Mass, and time to bond at the beginning of their senior year. Homecoming events and dress up days are below and we invite all families and alumni to join us at the game! Click HERE for a full list of the week's events!
High Sch
ool Activities outside of school during Homecoming: As is tradition, our high school students often go out to toilet paper homes. This is not a school sanctioned activity, but we do recognize that this occurs. (This is not recommended for our Middle School students.) As a reminder, all scholars participating in this type of activity are asked to:
Call to ask permission before toilet-papering

Never write inappropriate words on any property

Never destroy property

Practice safety
Join us starting at Noon Friday, Oct. 1 for our Homecoming Schedule:
9:15 a.m.: Prayer Service
9:45 a.m.: "Get to Know Your Court!"
10-10:45 a.m.: Games on Back 40 (Rain – indoor games)
Noon: PEPFEST (Parents and Guests welcome)
1 p.m. Crowning of King
1:30 p.m. Short parade around streets circling BA building. See

MAP

.
2 p.m. EARLY RELEASE – Parents please arrange to pick up your scholar early today!
TESTING AT BA: Middle School completed testing today, Our 11th grade students will take a practice ACT test on Monday, Sept. 27. All testing schedules are available for your review on our website at: TESTING DATES

UPDATES ON FUNDRAISERS:
Annual Fund: Our total goal this year is $255,000. To date we have raised: $26,552 (+25,000 match pledge met). Our matching donor increased the offer and will match up to $50,000 if we raise this by January 1!

Donate Online (click)

Spooktacular: Join us for this

Halloween-themed 5k run/1-mile walk fundraiser in partnership with Divine Mercy Catholic School (DMCS)! We are asking each BA family to raise $100 through race participation or pledges. More info and and a pledge form

HERE

. If we reach our goal of 115 BA participants with $6,000 raised for BA, we will have an early release day Dec 17. Click

HERE

to sign up!

Support our Student Trips: Students traveling to Guatemala are selling coffee, more information below and place your orders

HERE

.

Divine Mercy Build Project - United for Our Future: Please prayerfully consider a gift, the stronger DMCS, the stronger BA will be!
COVID SAFETY PROTOCOLS: BA continues to watch numbers and reports. As of 9/24/21 we have had two students with COVID. Please review the chart below for our present plan. We will continue to evaluate our plan if numbers increase within the BA school community. As a reminder, please keep your scholar home when:
Symptoms (cough, fever, shortness of breath, loss of taste or smell)

Someone in your direct family was diagnosed with COVID

If you are notified that your student was a close contact, but has no symptoms, we ask that they wear a mask and monitor for symptoms. (This is a close contact, not just possible exposure.)
KUDOS: To everyone who worked on and/or donated to our Tackle Cancer efforts at last Saturday's football game. Together we raised $2900 for the Randy Shaver Cancer Research and Community Fund! Thanks also to our BA Band members and Mr. Wendt for a wonderful performance at SpiritFest! Special thanks to all of our families and students who also volunteered at Spirit Fest including our BA Football Team during clean up. Did you know BA won a $900 raffle at Spirit Fest? THANK YOU!

UPCOMING EVENTS: Additional activities and sporting events online.
Sept. 27 - Gr 11 practice ACT test
Sept. 30 - NHS application deadline-see info in HS section
Sept 27-Oct 1: Homecoming Week

Monday: Celebrity Look-Alike Day
Tuesday: Dress Like Your Parent Day
Wednesday: Mass Attire / 10:30am Mass
Thursday: Decade Day / Buddy Day w/DMCS (Mass Day schedule)
Friday: Cardinal/Spiritwear Day / 12 noon Pepfest (parents & guests welcome) / 1pm King Coronation / 1:30pm Parade around block / 2pm Early Release

Oct 1: 7pm Homecoming football game & Future Cardinal Night (click

HERE

to invite a prospective BA student) / 9:15-midnight Homecoming dance - high school only; informal mixer event; outside student guests allowed but must be registered in the BA front office.
REMINDERS:
ATHLETIC & ACTIVITY SIGN UP: Please peruse the opportunities listed below for your scholar to get involved in BA or DMCS cooperative programs. Robotics sign up is still open.
Homework Club will run Monday, Tuesday and Thursday from 3-4 p.m. with Mrs. Kohl.
Pray for a safe and joyful Homecoming as well as continued good health of all students and staff. Have a beautiful weekend!
Blessings, Mindy Reeder- President/Principal
mreeder@bacards.org
ALL BA UPDATES
MN Vikings Discounted Tickets & BA Football Fundraiser
The Minnesota Vikings are excited to offer an outstanding combination of football and fundraising. Through this special offer, $66 tickets are discounted to $58 to the noon October 10 game vs. the Detroit Lions. Plus, for each ticket sold through this special offer, the Minnesota Vikings will donate $10 to the
Bethlehem Academy football program.
Click on
Buy Tickets
to secure your seats!
BABS Survey
The annual April BABS event is the most longstanding, successful fundraising event at Bethlehem Academy. The Board of Directors, together with staff and the BABS committee, is interested in getting your input on this important fundraiser for our school. Please click
HERE
to take the survey and let us know what you think. The survey should only take 5 minutes and is completely anonymous. Thank you!

Game Day Volunteers Needed
Our athletics program depends on the helping hands of many volunteer parents and alumni. For football and volleyball, we need adults to help at the admissions table/gate and in the concession stand. Please consider sharing your time and talent with us!
The VOLLEYBALL volunteer sign-up can be found at:
https://www.signupgenius.com/go/4090949a4ac29a4fd0-2021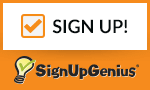 The FOOTBALL volunteer sign-up can be found at:
https://www.signupgenius.com/go/4090949a4ac29a4fd0-20211

Moms in Prayer Meeting Weekly
The Bethlehem Academy Moms in Prayer group meets weekly on Tuesday mornings from 8-9 am in the Adoration Chapel. Please join us! Contact Lori Bittenbender at lori@lbpublicrelations.com or 972-955-4730 with questions.

Gr 4-12 Robotics Team-Registration still open
Robotics has started but it's not too late to join! Open to students grades 4-12, practices are in the BA Library Mondays and Thursdays from 3-5pm. Program fees are $75 payable to Divine Mercy Catholic School. Find the registration form HERE.

BA Maintenance Position Available
Bethlehem Academy seeks an energetic individual to join our maintenance team! This team member will work directly with the Maintenance Supervisor in coordinating all care for the facility, from cleaning to repairs and lawn care and snow removal. Required Qualifications: 1st Class Boilers License; Basic knowledge in the following areas: plumbing, electrical and carpentry; Good vision is required in order to read material safety data sheets; Good attendance is required as well as ability to work various shifts; Ability to work extra hours if necessary. Send resume and two references to: Mindy Reeder at mreeder@bacards.org by Sept. 27, 2021.

Student Job Opportunity @ DMCS
Divine Mercy Catholic School is looking for a responsible 16-18 year old to work in their After Care Program. Available times are 3-5:30pm, schedule is flexible and varies. Contact Ginger Van Hecke at gvanhecke@dmcs.cc if interested.

Online BA School Store!
We have select items available for purchase, either online or in the school office, including Yeti tumblers, Puravida bracelets in BA colors, and polo shirts. See the available items HERE.

LAPTOP CARE
Our laptops are brand new. Please take good care of them!
Every weekend (Friday or Saturday night before going to bed), plug in the laptop, quit all applications, re-start the laptop and leave the display/lid open. We have a policy to check and install Apple software updates on a weekly basis.

Use a backpack with a laptop compartment. Be careful to not drop or toss backpack with the laptop in it. Set it down gently! Also, be careful about very full backpacks - set it down to minimize the amount of weight from textbooks and other items on the laptop itself (keep backback vertical).

A neoprene sleeve can be helpful to provide additional protection for the laptop. Note the laptops are 13" MacBook Airs (2020 M1 models)

Some people like the clamshells that snap to the laptop. Please note some shells do not meet Apple's specifications completely and can actually add too much weight to the display, stressing the hinges.

Keep the laptop in a safe, secure location when not using (car trunk, locked locker, etc.).

Please let Mr. Friesen know of any problems.

HIGH SCHOOL UPDATES
National Honor Society (NHS) Applications
NHS applications are now available. To be eligible for NHS, a junior or senior must have a cumulative GPA of at least 3.5. In addition, applicants must have been enrolled at BA for at least a year, have a reputation of excellent character, demonstrate leadership qualities, and have a heart for serving others. If your scholar is interested in membership in one of the nation's oldest service organizations, please have them and pick up an application from Mrs. Piehl. Completed applications are due to Mrs. Piehl by 3:00 p.m. on Thursday, September 30th. Current members do not need to reapply.
MIDDLE SCHOOL UPDATES
6th Grade Basketball
While winter sports registration at Bethlehem Academy will take place later this fall, we want to get an early indication on 6th graders (both girls and boys) who are interested in playing basketball this winter. Please email by Sept 30th to
kevin.dokkestul@gmail.com
if your 6th grade daughter or son is interested in playing basketball this winter. More details will be forthcoming.
FAITH FORMATION/YOUTH GROUP UPDATES
CALENDAR LINKS
Click the link below for the calendar.
ATTACHMENTS

Comments (0)